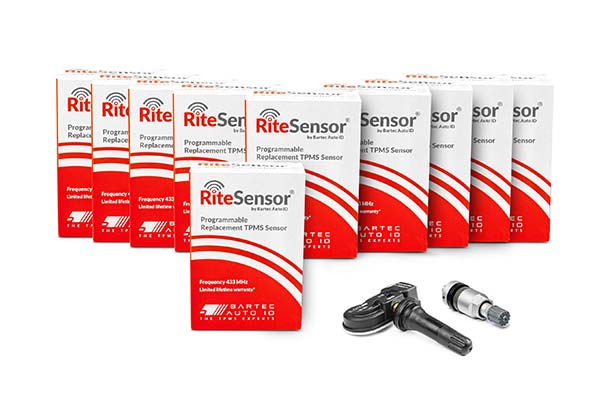 RITE-SENSOR® - Programmable Replacement TPMS Sensor
Bartec USA, North America's pioneer in TPMS Equipment for OE Assembly plants, and leading tool provider to the automotive aftermarket, announces the latest in product innovation, the RITE-SENSOR®.
RITE-SENSOR® is Bartec's programmable, single part, multi-frequency, replacement TPMS Sensor. The benefits to using our new RITE-SENSOR® are many! It's a single part solution, it comes with both valve options and it programs quickly and easily using one of our tools that is likely already in your shop. It's very easy to use and program, and offers excellent vehicle coverage.