Grommet Removal Tool
This tool can easily remove grommets and O-rings that have been corroded or damaged.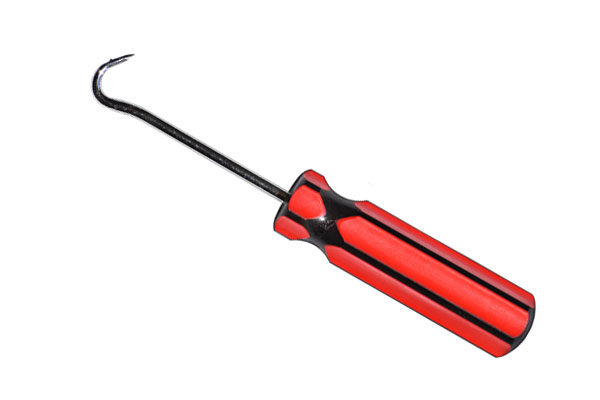 ---
Valve Core Torque Tool
Correctly tighten the valve core on TPMS sensors to the preset torque. Prevents over-tightening.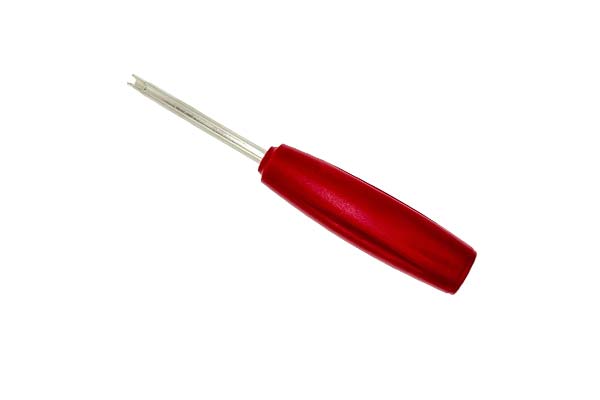 ---
Valve Deflator
Screws onto the valve stem so the assembly can be deflated if the core valve is seized.
---
Grommet Tool
Tool is designed to safely and easily remove the rubber grommet from the stem of a TPMS sensor. Receiving hole can be used to install a new grommet.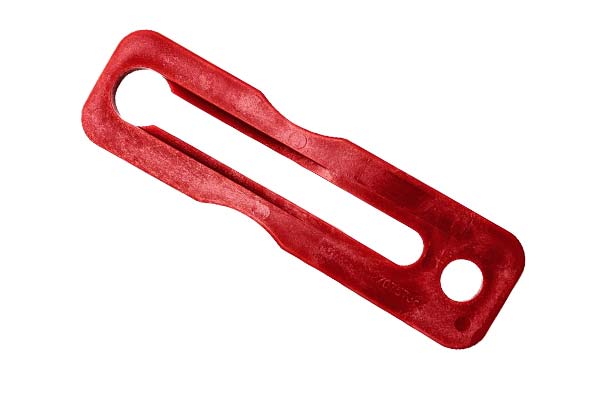 ---
T-20 Bit
Bit for assembling 2-piece sensors
T-20 socket for adjustable wrench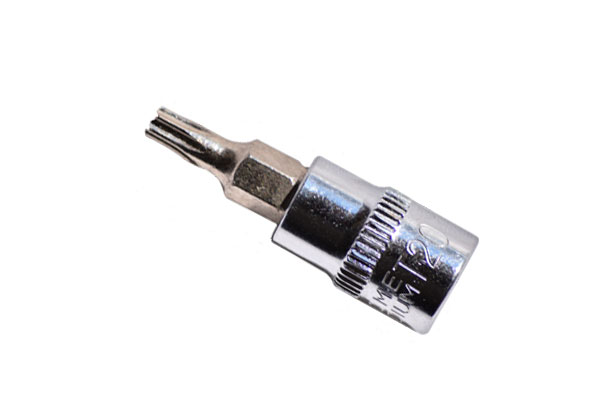 ---
Torque Wrench & Sockets
30 to 120 in./lbs torque wrench with 11 and 12mm sockets.
Properly tighten and torque the TPMS sensor nuts quickly and accurately!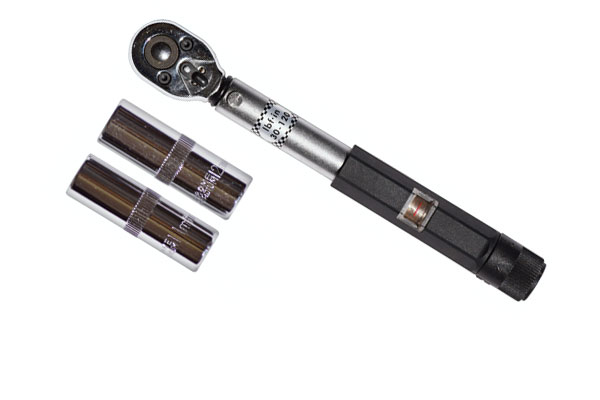 ---
T-10 Torque Tool & Bits
12 in./lbs torque driver
(4) T-10 torque bits
(1) 1/4" bit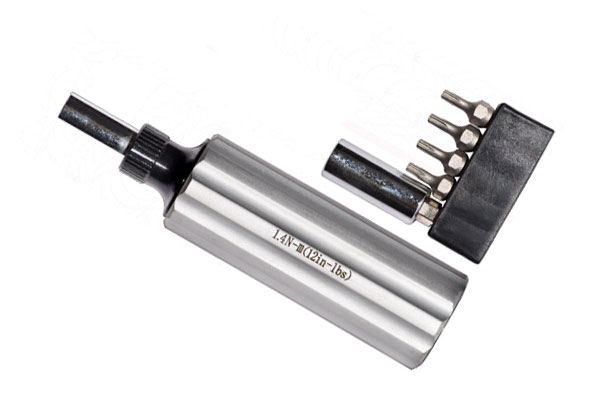 ---